Our tech-team is working at the very center of what makes Paligo, Paligo. Your work will have a tangible impact on the way that we operate and we promise you you'll be challenged, pushed to develop your skill set, and have the opportunity to work in a highly expansive company filled with amazing colleagues and customers world-wide! 🌍
Our amazing Tech department is divided into four teams; Transformers, Binary Beasts, Rollback Veterans and Project & Product Management 👾
Welcome to the Tech department!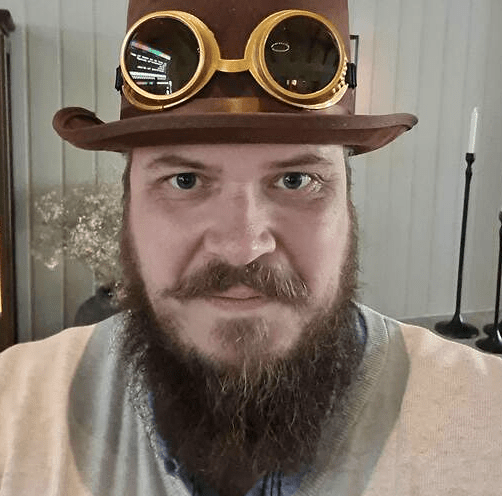 Michael Fagré, our CTO explains, "Why Paligo?"✨
"That feeling of a start-up culture! The open mindedness, the feeling that you and all your colleagues work in a non-hierarchy way and that we all can actually influence the organization. People here are driven. We laugh together, cry together and get sh*t done together. We laugh together and we cry together. I was motivated by the fact that the founders are still active in the company.. I knew my position as CTO would still be challenging, as we are in a highly expansive phase, but to work with people you like in a friendly environment makes everything so much easier."

What better way to get to know the people behind Paligo than through music?
Check out our Developers music recommendations below 🎧

Our management philosophy is simple:
We know that we've succeeded if the people in this department can't wait to go to their jobs in the mornings. We want to motivate our colleagues. We are there for them to make their working lives easier. We do this by hiring driven people who are passionate about their work.

Our developers
Transformers


Our Transformers are working in a customer facing role where they primarily help new and existing customers adapt the service offering of Paligo to their specific needs, this within two main areas: converting the customers existing content for import into Paligo when migrating to Paligo as their authoring environment, and customizing details in published outputs to meet specific requirements.

Binary Beasts & Rollback Veterans

As a developer at Paligo, you will be an important part in developing our growing platform/product. The service offers great variety where you will get to work with different tasks such as continuously developing and maintaining our application and products. You will also plan and code new exciting features and internal tools, develop and design our external API and develop integration with other cloud platforms.
Professional Development
There is no "one way" in developing the teams skill set. Everyone is different and on different paths, but we believe that if you have a genuine interest in what you do - it becomes natural for you to strive to continue and develop within your area. Paligos responsibility is to support the team in the best way possible, to inspire them and to find the right way for the right person. Our job is to give them all the right conditions!
If home is everywhere
.. we'd love for you to join us 🌍
Flexibility is the new black! We believe in people, and people believe in the freedom to work from anywhere with flexible hours! At Paligo you can be you and follow your dream of working from anywhere. We know that you take responsibility for your and our success and we know that if you are happy with your everyday life your performance is likely to increase 💙